By Malorie Burkett
VCU College of Health Professions
Modesola Akala was 13 years old when she immigrated to the United States. Her father moved their family from Nigeria, to make a new home in Richmond. But for Akala, transitioning to life in a new country as an adolescent came with its share of challenges, as she struggled to fit in comfortably with her peers.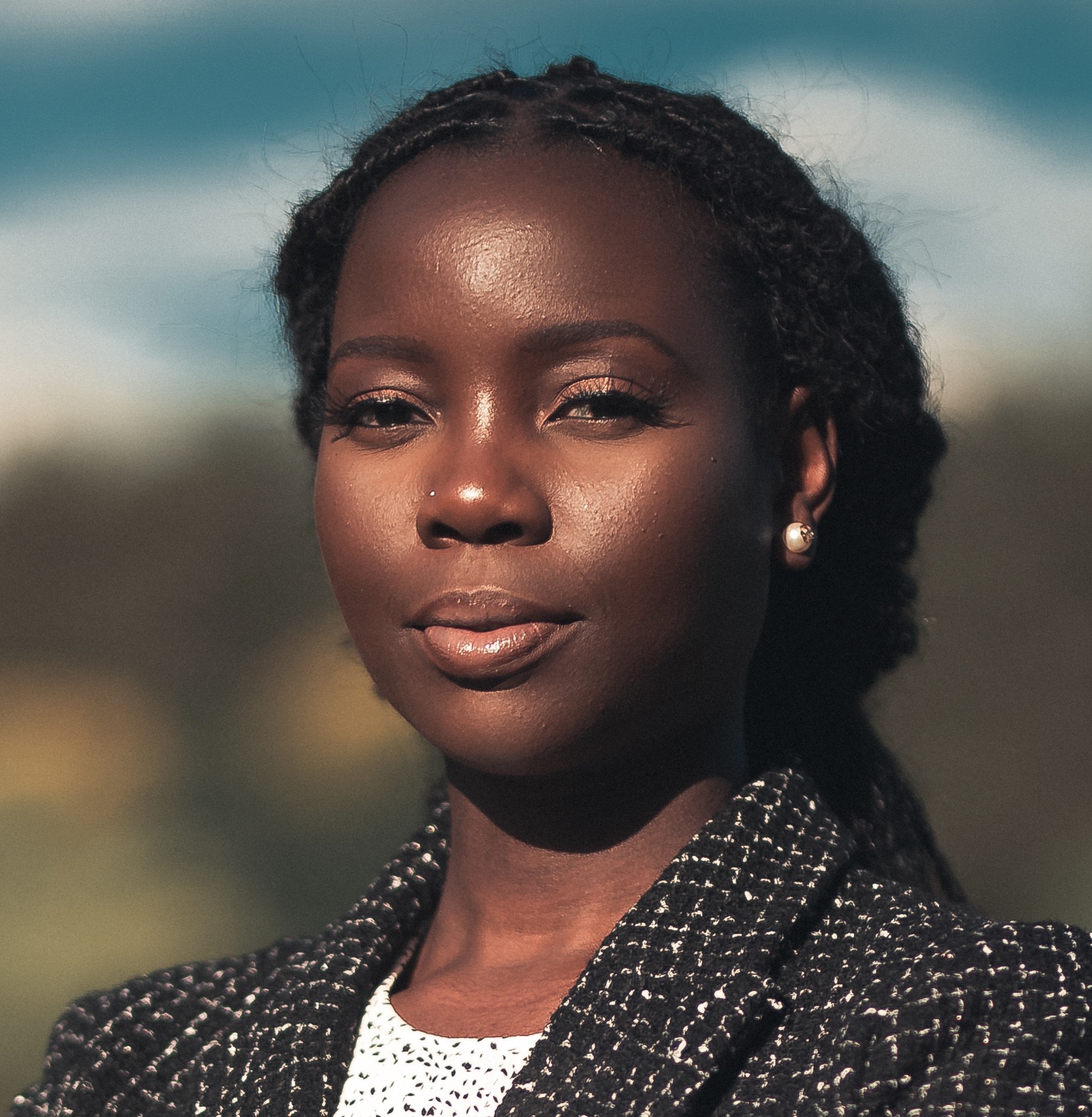 Modesola Akala, a two-time alumna of the Department of Medical Laboratory Sciences, found her calling in laboratory sciences.
"As an immigrant with a strong accent and dark skin, I was heavily bullied in high school," said Akala.
But throughout all of the change and growth she experienced, science remained a constant. It was something Akala always enjoyed, and she knew from a young age that science would always be part of her life. Upon graduating from high school, Akala became a biology major at Virginia Commonwealth University.
Maintaining her focus on science, Akala was still uncertain of how her studies would shape her future. About halfway through her undergraduate program, she sought guidance from her academic advisor.
"I asked about my options, because I honestly did not want to go to medical school," she said. "I loved science, the research, and the behind-the-scenes kind of science, but I didn't know what field that was."
It was during this time when Akala and her advisor had a discussion about clinical laboratory sciences.
"My advisor told me about clinical lab sciences, and it just kind of clicked," said Akala.
From that moment, Akala's aspirations in laboratory sciences continued. She graduated from VCU in 2013 with a Bachelor of Science in clinical laboratory sciences and minor in chemistry. Having been awarded a two-year contract to work in a laboratory at the University of Virginia, Akala immediately went to work as a clinical laboratory scientist. However, being away from Richmond made her realize how much she missed it. After fulfilling her role at UVa, Akala returned to the Richmond area to work as a clinical laboratory generalist for Bon Secours.
She came full circle back to VCU, and decided to pursue a Masters in Clinical Laboratory Sciences.
Akala says she felt as if she had done everything, and was hungry for more. Akala could see herself in a leadership role, but knew that obtaining a Master's degree would be part of her journey.
"For me to come back and get my Masters in clinical lab sciences, and to focus in chemistry was mind blowing," said Akala, who previously struggled with chemistry as an undergraduate. "I actually grew to love chemistry to the point where I excelled in it."
Her role in the laboratory continued at VCU Health, first as a clinical laboratory scientist, and then as a senior medical laboratory scientist – a position she held until she graduated in May 2022.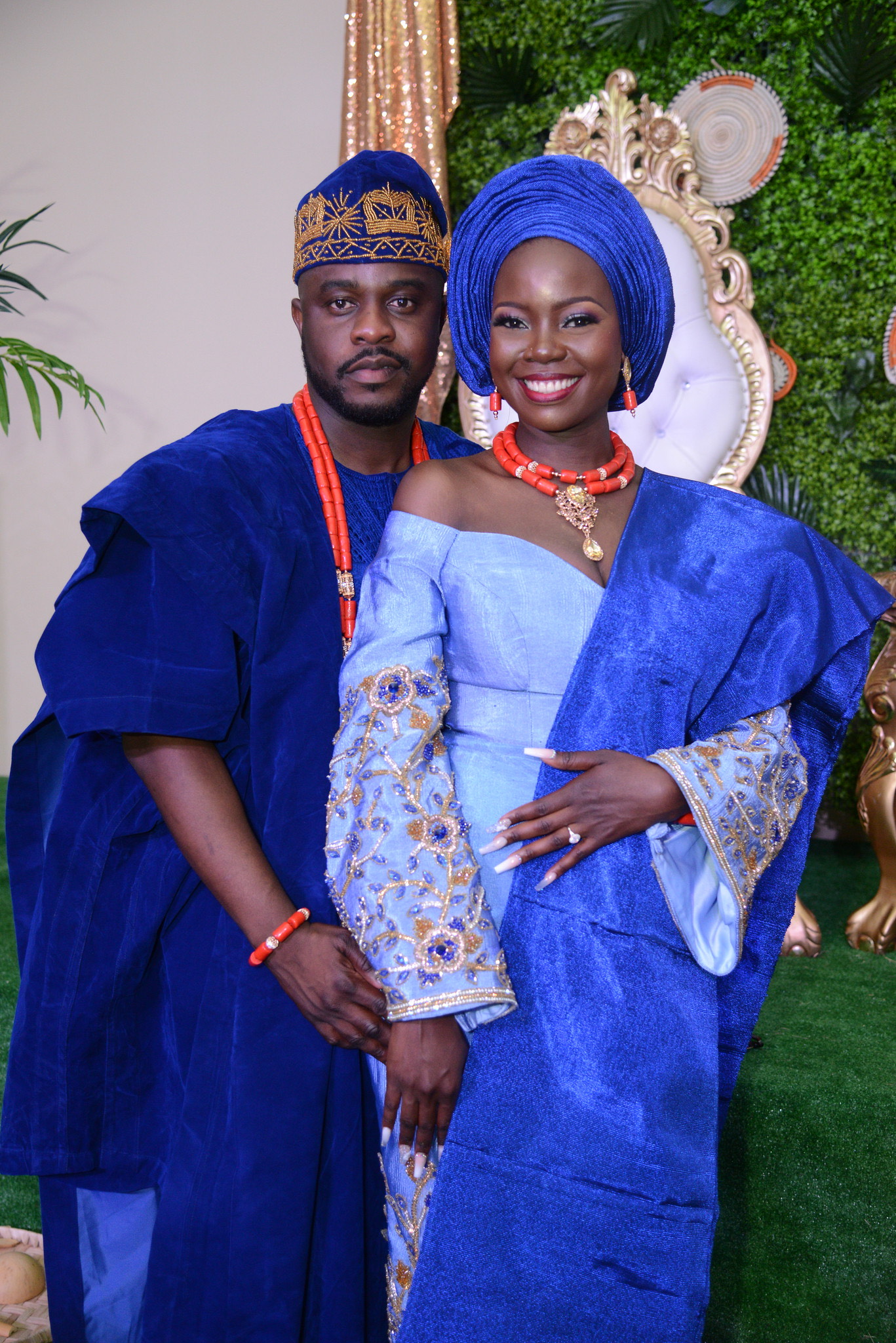 Modesola and her husband celebrated a multi-day traditional Yoruba wedding wedding in 2021.
On top of being a full-time student and working in the lab full-time, Akala planned her dream wedding on her own. Originally scheduled to take place in 2020, the wedding was postponed to 2021 because of COVID. Coming from the Yoruba tribe in Nigeria, Akala married the love of her life in a multi-day traditional Yoruba wedding. This month, her husband also will graduate from VCU with a Masters in mechanical and nuclear engineering.
"Modesola has followed a very successful educational and career path in laboratory medicine, beginning with her education at the community college through completing her MS degree," said Teresa Nadder, Ph.D., chair and associate professor in the Department of Medical Laboratory Sciences. "From the start, she impressed me with her positive attitude and endless enthusiasm for her profession and the opportunity to advance her knowledge in the field.
Earlier this year, Akala was awarded a Distinguished Abstract Award from the American Association for Clinical Chemistry (AACC) for her abstract titled, "Potential Detection of 58 Fentanyl Analogs in Urine Using Fentanyl Immunoassays." Her abstract was one of 19 accepted for the 2022 AACC Annual Scientific Meeting, selected for scientific excellence by a panel of academy fellows. Her abstract was chosen out of 640 submissions.
"It's something I was really interested in and passionate about, and I didn't want to do research where it was just going sit on the shelf," said Akala. "I wanted to do research that would be used on a daily basis, to help other labs and help other patients. That's where I feel like my passion kind of poured into it."
AACC Academy is composed of more than 600 doctoral level clinical biochemists and is dedicated to advancing scholarship in the field of laboratory medicine.
Akala credits William Korzun, Ph.D., associate professor of clinical chemistry and instrumentation in the Department of Medical Laboratory Sciences, Nadder and other faculty members for instilling in her the drive to help her succeed.
"Honestly, everything they said was right. You know, clinical chemistry, clinical life sciences – they don't have to be stepping stones. They are careers," she said. "I love what I do every day and I cannot thank the faculty enough for it because I saw their passion as I was going through the program. All of the instructors really made an impact because laboratory science was their career. This is my career and I don't see myself doing anything else."
Today, Akala serves as a laboratory manager at HCA Kingwood in Houston, where she is responsible for the day-to-day operations of the lab. She also visits Lone Star College in Texas to speak to students regularly about the field of medical laboratory sciences.
"Dr. Korzun and Dr. Nadder were always so supportive. They pushed me and supported me by giving me the drive that I needed to succeed," said Akala. "And to Dr. Korzun, I really should have listened more in chemistry class!"
For more on Medical Laboratory Sciences at VCU, visit the Medical Laboratory Science departmental website.